Drug and Alcohol Use Screening
As part of Upstate Warrior Solution's holistic approach to assisting warriors, we recommend everyone complete a Drug and Alcohol Use Screening. Although this screening is optional, we believe it has the potential to improve lives. Therefore, we highly recommend you take 5 minutes to complete the confidential screening. The Upstate Warrior Solution team and the Department of Veterans Affairs will not know how you answered the questions or responded to the screening. Only trained Peer Coaching staff from Heritage CARES will have access to the information you provided.
After you have completed the screening, you may be connected with a Heritage Cares Peer Coach who will review your answers to the questions and will offer resources and support.
To access the screening, click this link. Then choose the option called "Self-Assessment."
After you have completed the screening, you will have the option to watch educational videos on Alcohol and Substance Misuse from the Youturn platform.
To access the videos, do the following:
1. Click on a video link
2. Once you are brought to the Youturn website, click "Log In" in the upper-righthand corner
3. In the login box that appears, click "Create a new account"
4. Enter in your information
5. Enter the registration code: dd201101
6. Click "Get Started"
7. You now have access to hundreds of educational videos!
For Concerned Family Members
If you would like to connect with a Peer Coach because you are concerned about a loved one who may be misusing alcohol and/or drugs, click the link above and choose the option called "Family Member." You will receive advice about how to support your loved one through their recovery.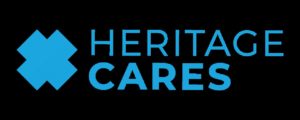 Ready for Recovery?
We work closely with Phoenix Center and FAVOR, organizations that help warriors in all stages of recovery. Connect with one of our advocates to learn more.
Discard Unused Medications (Safely!)
Drugs that are thrown in the trash can be retrieved by others and ABUSED, while flushing medications can potentially contaminate the water supply. By safely disposing, you will help prevent poisoning, substance misuse, and overdose in our Upstate community.
Safe Drug Disposal: Drug Take Back Locations
Click here to find drug takeback locations near you.