Upstate Warrior Solution is a proud participant in Operation Deep Dive. Operation Deep Dive is a first of its kind community-based, former service member suicide, prevention study taking place in 15 states across the country. This four-year study is a partnership between America's Warrior Partnership and researchers from the University of Alabama.
The goal of Operation Deep Dive is to identify the community risk factors that lead to suicide and non-natural deaths among former service members. This will help guide an upstream approach to enhancing programs that will improve the quality of life for former service members and reduce deaths from non-natural causes and suicide.
Operation Deep Dive is the first research study of its kind to look at the following:
The impact of community environments on former service members.
The impact of less-than-honorable discharges on former service member suicides.
The differences in suicide rates between those who did and did not receive support services from the U.S. Department of Veterans Affairs.
Who Can Participate
Operation Deep Dive is seeking to interview people who knew a deceased veteran well. This could be a friend, parent, spouse, coworker, boss, cousin, adult child, etc. Participants must be 18 years of age or older and must live in South Carolina.
The participant and former service member must have lived in the same community (metropolitan statistical area) prior to the veteran's death.
The study is also being conducted in 14 other states (i.e., Alabama, Arizona, California, Florida, Georgia, Indiana, Kentucky, Minnesota, Montana, Nevada, New York, North Carolina, Ohio, and Texas).
The goal of these interviews is to examine how the deceased former service member was engaged within the communities across South Carolina and how the communities can better support their veterans in the future.
Non-natural causes include the following:
Overdose
Asphyxiation
Accidental gunshot
Drowning
Suicide by law enforcement
High-speed single driver accident
Suicide
The interviews focus on the last six months to a year before the former service member's death. The death has to have occurred within the last 24 months. The deceased former service member could have served as little as one day or as much as 50 years and have received any type of discharge.
To learn more about this study or to participate, please contact our Upstate Community Coordinator Alice Yatsenyuk.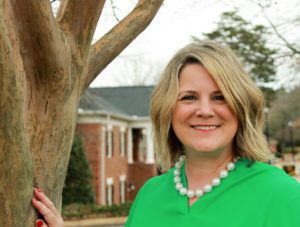 Alice Yatsenyuk
Upstate Community Coordinator

Operation Deep Dive
About Our Upstate Community Coordinator
Alice began her career in the human service sector as a mental health provider. She has a
diverse background ranging from public education to project management in the automotive
industry. Combining over twenty years of experience in mental health, school counseling, and
project management, Alice continues to provide her clients with a result-oriented environment
that allows them to discover solutions and thrive. Her certifications include DISC, School
Counseling, and Career Development Facilitator.
With her knowledge of Cognitive Behavioral Therapy, Alice creates an environment in which
others can recognize their own barriers to personal growth and helps them create an effective
pathway toward success. Alice was among the first providers to bring mental health counseling
to students and families in an educational setting for the Department of Mental Health in
Anderson County under the Safe Schools and Healthy Students Grant. With her desire to
combine mental health counseling, school counseling, and career development in the
the educational setting, Alice earned outstanding academic recognition through South Carolina's
school counseling certification program.
Confident in her personal communication skills, Alice seeks to bring a stellar experience to all
facets of serving the citizens of Upstate South Carolina. She holds a B.A. degree in Psychology
and a Master of Education degree in Counseling for Marriage and Family Therapy.
Find Support & Healing
Survivors of Suicide Support Group: Mental Health America of Greenville County offers a support group for anyone who has lost a loved one to suicide. Survivors of Suicide (SOS)Support Group provides a safe place where survivors can share experiences and support each other on the journey toward healing. Although support groups are not for everyone, many people have found this service to be a vital part of their healing process.
Suicide Prevention S.A.V.E. Training: Offered in collaboration with the PsychArmor Institute, this virtual suicide training is available 24/7, free, and takes less than 30 minutes to complete. Anyone can register and take the course, at any time!