Warrior Wednesday: Dejr Bostick
Today's Warrior Wednesday is Dejr Bostick!
Dejr enlisted in the U.S. Marine Corps in 2000 as an 0831 in microwave electronics. He went to basic at Parris Island, finished at the top of his class, then was stationed in 29 Palms, California. While in the Reserves his unit was deployed to Dijibouti, Africa, after five years in his reserve unit while attending college. As he exited the marines as an 0531, or admin assistant, he finished his undergraduate experience and pursued and completed three master's degrees: Master of Divinity, Master of Theology, and an MBA in global business. Currently, he owns his own businesses, including one with his wife, and has a book coming out as well, which is called Transform Me and is the phases he uses to lift and recreate himself. "Preorder is about ready to open up, and I already have over 400 inquiries for pre-orders," said Dejr.
"What I am most excited about for the past two years – and it is now trade-marked – I own an organization that helps with meditation and mindfulness, an LLC which is Black Men Meditate." He works with school systems and after-school programs to teach meditation and mindfulness. He likes to call it functional meditation. "I absolutely love it. I am doing a retreat in February."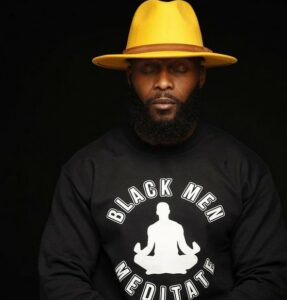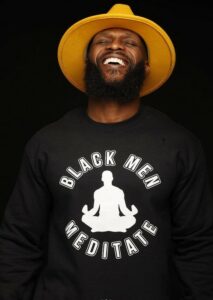 "These past two years, I worked on recreating myself. I like to call mind, body, and spirit. Last November, I got up one morning at 212lbs and decided I wanted to be a bodybuilder." He won his first competition on March 13. On May 1, he had another competition and won it as well.
He said the training was intense because he had the bulking, shedding, and cutting phases. Training has become his passion. After taking a 6-month hiatus, he will compete again on December 17.
Dejr loved the organizational aspect of the Marine Corps. "By the time, we got orders. By the time, we got something to do. Everybody had their own part. And I enjoyed having that level of trust for my comrades. And we all showed up every day. We all put on our boots, and we all have a decision to be our best self because it, ultimately, affects the person beside you. And that's what I really enjoyed and loved about the Marine Corps is just that small part. When I look to my left and right, that I could trust that individual, that they're going to do their very best."