Warrior Wednesday: Jerry Nalley
Today's Warrior Wednesday is Jerry Nalley. Jerry served in the Air Force from 1967 until 1971 and was an Aircraft Control and Warning Operator. Over the course of his military career, he was stationed at Lackland AFB, San Antonio, Texas;  Keesler AFB, Biloxi, Mississippi;  Goose Bay AFB, Goose Bay, Labrador and a small radar site in northern Minnesota. His post-military career was in procurement and supply chain management, mostly in the healthcare field. Jerry has been UWS's Intake Specialist for almost six years.
"My work with UWS is very rewarding because we are able to assist veterans, all veterans regardless of when you served, with their particular needs." Jerry continued. "When I was discharged in 1971, you did not have an organization like ours to assist you in making the transition from the military to civilian life.  You were, for the most part, on your own.  We are here whenever a veteran has a need."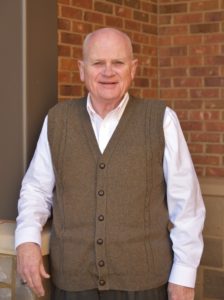 Know a warrior like Jerry whom you think we should feature? Nominate them!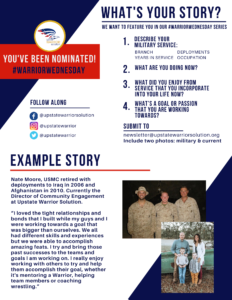 To feature them, we need a description of their military service as well as to know what they are doing now, what they enjoyed from service they incorporate into their life today, and what is one goal or passion they are working towards. The information can be sent to newsletter@upstatewarriorsolution.org along with the warrior's name and how they can be contacted.