Upstate Warrior Solution recognizes the importance of not only meeting the physical and social needs of veterans and their families but also their spiritual needs.
While in the military, service members have camaraderie, a sense of purpose, and significant spiritual support through their unit Chaplain. Upon discharge—perhaps when the need is greatest—this critical support ends. Combine this with weakened family and social structures, and many of our veterans end up isolated, disillusioned, and without hope.
The mission of UWS' Church Partnership Program is to mobilize and connect local churches to the veteran population in the Upstate to help fill this critical gap in service through the following:
Training:
Offering in-person seminars to pastors, lay-leaders and churches on unique challenges and opportunities in ministry to veterans
Coaching:
Working with churches one-on-one to develop a veteran ministry customized to their unique cultural context
Resourcing:
Providing Web-based, print, and video tools for both veterans and those ministering to them
Our Program Manager: Ted Hamm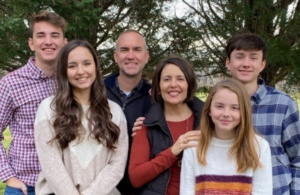 Ted grew up in Columbia, SC, and is a Clemson grad.  He spent ten years in human resources and six years pastoring a church in Sarasota, FL.  After most recently serving eight years as an Army Chaplain, he has joined Upstate Warrior Solution in Greenville, SC, as the Church Partnership Program Manager.  He resides in Greer, SC, with his wife, Lucibeth, and his two youngest children, Benjamin and Jaynie.  His older two children, Craig and Bailey, are students at The University of Central Florida in Orlando.
A Few of Our Church Partners