Mental health is as important as physical health.
Making your mental health a priority is crucial to living a meaningful life and reaching your full potential. Through our partnerships and programming, we are committed to supporting the mental well-being of our warriors and their families.
Mental Health Screening
Click here for online Mental Health Screening.
While this screening is not a diagnosis, it can help identify areas where mental health services may be helpful.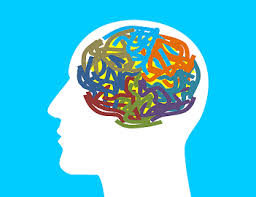 FIND A PROVIDER
UWS partners with a variety of organizations and mental health professionals across the Upstate who want to help warriors and their families become the best version of themselves. Whether you are a warrior who was in combat or not, or you're a spouse, caregiver, or family member of a warrior, we will help you find a mental health professional who is the best fit for you. Connect with one our advocates to get more information about the mental health partners we work with.
Connect with professionals who offer mental health counseling services at no cost through Give an Hour.
A few of our partners:
Hear from Warriors Like You
About Face: Hear from Warriors, family members, and clinicians specifically about PTSD, their experiences with it, and how treatment helped them.
Make the Connection shares stories from individual veterans about their experience transitioning to civilian life, their struggle with mental illness, and how they found help and healing. Click here for stories from veterans of every service era, branch, combat experience, and gender.
In a Crisis?
The Lifelines below are all 24-hour, 7-day a week confidential hotlines. Trained phone workers are available to listen to you and to provide community resources and crisis intervention. Click an image below to connect.
Want to learn how the National Suicide Prevention Lifeline works? Read this post.
Ready for Recovery?
We work closely with Phoenix Center and FAVOR, organizations that help warriors in all stages of recovery. Connect with one of our advocates to learn more.
Discard Unused Medications (Safely!)
Drugs that are thrown in the trash can be retrieved by others and sold, while flushing medications can potentially contaminate the water supply. By safely disposing, you will help prevent poisoning, issues, and overdose in your community.
Safe Drug Disposal: Drug Take Back Locations
Click here to find drug takeback locations near you.
Helpful Resources:
National Institute of Mental Health
South Carolina Department of Mental Health
Coaching Into Care: Coaching Into Care is a national telephone program for families and loved ones of Veterans that helps them encourage the Veteran in their lives to seek support. Coaching is provided by licensed psychologists or social workers, free-of-charge. Coaching involves helping our callers figure out how to motivate the Veteran to seek treatment. CALL: 888-823-7458
Traumatic Brain Injury:
NAMI
NAMI Homefront: A free, 6-session educational program for families, caregivers and friends of military service members and veterans with mental health conditions.