Mental health is as important as physical health.
Making your mental health a priority is crucial to living a meaningful life and reaching your full potential. Through our partnerships and programming, we are committed to supporting the mental well-being of our warriors and their families.
FIND A PROVIDER
UWS partners with a variety of organizations and mental health professionals across the Upstate who want to help warriors and their families become the best version of themselves. Whether you are a warrior who was in combat or not, or you're a spouse, caregiver, or family member of a warrior, we will help you find a mental health professional who is the best fit for you. Connect with one our advocates to get more information about the mental health partners we work with.
Connect with professionals who offer mental health counseling services at no cost through Give an Hour.
Types of Mental Health Professionals: Click here.
Types of Mental Health Treatment: Click here.
Veteran Resource Locator: Click here.
Spartanburg Behavioral Health Taskforce's Resource Guide: Click here.
The Well-Being Partnership of Greenville County's Resource Guide: Click here.
A Few of Our Partners:
Upstate Mental Health Resources Map
Upstate Warrior Solution and Ten At The Top collaborated to create this interactive map that includes numerous mental health resources across the Upstate. Click the image below to filter the map by location, services, and more!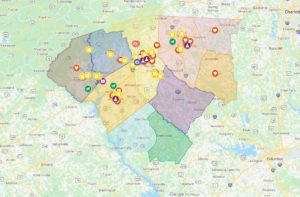 Hear from Warriors Like You
About Face: Hear from Warriors, family members, and clinicians specifically about PTSD, their experiences with it, and how treatment helped them.
Make the Connection shares stories from individual veterans about their experience transitioning to civilian life, their struggle with mental illness, and how they found help and healing. Click here for stories from veterans of every service era, branch, combat experience, and gender.
Post-traumatic Stress Disorder
Learn about PTSD and the various treatment options available with the 'PTSD Treatment Decision Aid.' With Decision Aid, you can compare effective PTSD treatment options and explore which one may work best for you. The Decision Aid answers FAQs about Post-traumatic Stress Disorder and its treatments, guides you in next steps, and has educational content about PTSD.
Produced by the VA's National Center for Posttraumatic Stress Disorder, AboutFace features videos of real stories from veterans, their family members, and VA clinicians who have experience with PTSD, none of which are scripted. This resource can be helpful to learn about PTSD, such as what treatment options there are, and hear advice from peers.
Traumatic Brain Injury
Veteran Health Care: Traumatic Brain Injury Overview
Mayo Clinic: Traumatic Brain Injury Symptoms & Causes
Click here to find a brain injury support group through the Brain Injury Association of South Carolina.
Art Therapy & Equine Therapy:
Art Therapy:
According to GoodTherapy, research indicates art therapy can improve communication and concentration and can help reduce feelings of isolation. This type of therapy has also been shown to lead to increases in self-esteem, confidence, and self-awareness.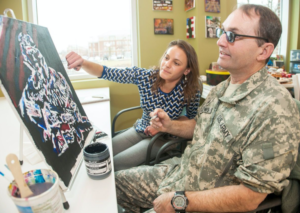 Local Veteran & Family Therapeutic Art Program
American Art Therapy Association
Equine Therapy & Therapeutic Riding:
In the Upstate of SC, there are many local therapeutic riding programs. Equine therapy and therapeutic riding offer many benefits for those with PTSD, ADD, Anxiety, Autism, Cerebral Palsy, Dementia, Depression, Developmental Delay, Genetic Syndromes like Down Syndrome, traumatic brain injuries, behavioral issues, abuse issues, and many more mental health problems.

Mane Solutions Therapeutic Riding Program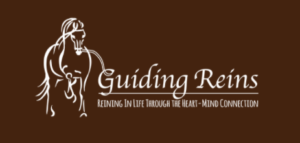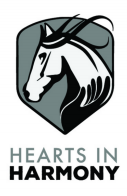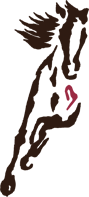 SHARE Therapeutic Riding Program
Helpful Resources:
National Institute of Mental Health
South Carolina Department of Mental Health
Coaching Into Care: Coaching Into Care is a national telephone program for families and loved ones of Veterans that helps them encourage the Veteran in their lives to seek support. Coaching is provided by licensed psychologists or social workers, free-of-charge. Coaching involves helping our callers figure out how to motivate the Veteran to seek treatment. CALL: 888-823-7458
NAMI
NAMI Homefront: A free, 6-session educational program for families, caregivers and friends of military service members and veterans with mental health conditions.
For Providers
Community Provider Toolkit: Click here.
Click here to find out how to earn CEUs on military culture through the Center for Deployment Psychology.
In a Crisis?
The Lifeline below is a 24-hour, 7-day a week confidential hotline. Trained phone workers are available to listen to you and to provide community resources and crisis intervention. Click an image below to connect.
Want to learn how the National Suicide Prevention Lifeline works? Read this post.