Church Network Growing in Support of Local Veterans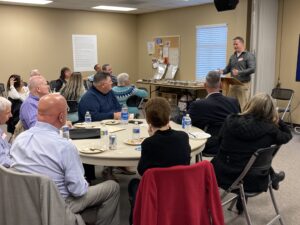 UWS' Church Partnership Program continues to gain momentum as the network of local churches grows in support of our veteran community. A group of "veteran champions" representing nine different churches met in person at Brushy Creek Baptist Church in April to exchange best practices and resources for conducting outreach to veterans and meeting their spiritual needs.
"The local church can significantly impact the veteran community," says program manager and retired Army chaplain Ted Hamm. "This in-person meeting of church champions is an important time to come together to form a collective vision for how we can do this. The synergy created from sharing ideas for outreach and ministry is tangible."
The impact from the network is already being felt, says Hamm. In addition to the spiritual support provided, these local churches are activating to meet the practical needs of veterans as well. Three employers within the church network have connected with UWS' employment team about finding veterans to fill their job openings. Three churches are helping veterans in need of emergency rent and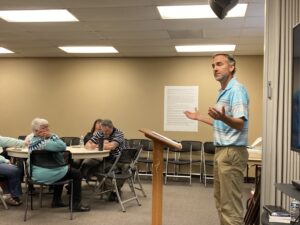 utility assistance. There was also an instance where a veteran struggling with suicidal ideation share that with the support network within his church and connected to stabilizing resources through UWS.
"The other side of this program is the benefit to the church members themselves," Hamm shares. "We have family members of veterans stepping up to help outreach and minister to our local veterans. Some have lost loved ones through military service. This program gives them a tangible way to give back and feel connected to the veteran community."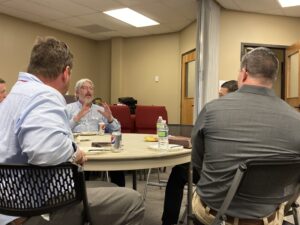 The next Church Partnership Champion meeting will be held on June 7th and all are welcome to attend and learn more. For more information about the program or to become a veteran champion for your church, please email Ted Hamm (thamm@uws.us).
A special thank you to the nine churches represented at the April meeting, including Brookwood Baptist , First Presbyterian, Capstone Church, Israel CME Church, Simpsonville United Methodist,  Brushy Creek Baptist, and Rock Springs Baptist! Thank you for your dedication to supporting our warriors and their families!