December Mission Reports
Mission Reports for Greenville, Spartanburg, and Tri-County offices
Greenville
Upstate Warrior Solution (UWS) will be closed for Christmas and New Years from December 23 through January 1.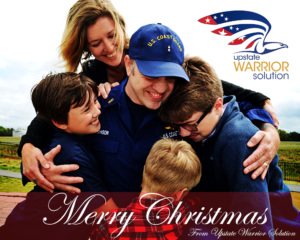 PRISMA Health's Roger C. Peace Rehabilitation Hospital planned their adaptive sports in December and January. Join the UWS Outdoor Adventure Program and participate in one of the events! Our outdoor adventure program went to their adaptive sled hockey activity on December 4 and had a great time.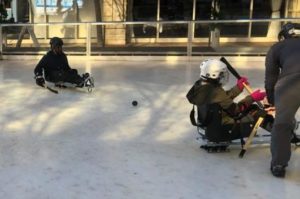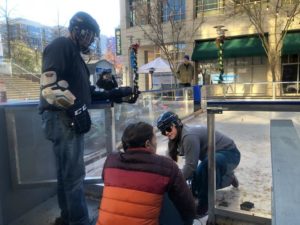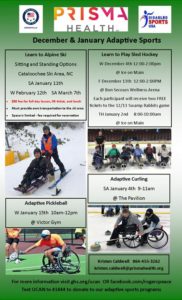 Five Shen Wellness and Chinese Medicine Clinic (4200 E. North St., Suite 2, Greenville, SC 29615) is offering free NADA/Battlefield acupuncture clinics on the second Thursday of every month. The next clinic will be on December 12. All veterans and active duty military will receive treatment for free. Veterans and military spouses, caregivers, and immediate family can participate for $10. Walk-ins are welcome. Call to reserve your seat today at 864-619-1398. More details at info@fiveshen.com.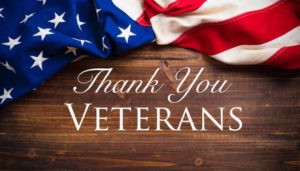 The Veteran Coffee Meet-up is every second Thursday of each month at Grateful Brew (501 S. Pleasantburg Dr.) from 8-9 a.m. We invite you to join us for the next Veteran Coffee Meet-up next month, December 12. No RSVP will be required. Come and hang out with fellow veterans. We hope to see you there there!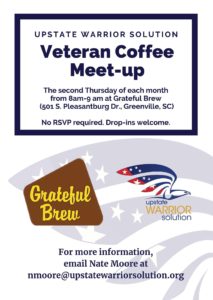 There will be a Tacky Sweater Christmas Party, presented by Greenville Events & Social Scene, on December 13 at 7 p.m. The funds raised will be donated to Upstate Warrior Solution and SemperFi Fund. Register at this link in order to attend: greenville-events.ticketleap.com/christmas-party-/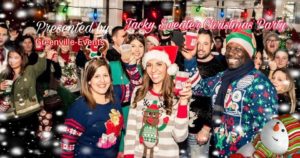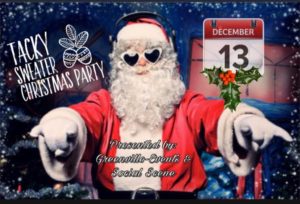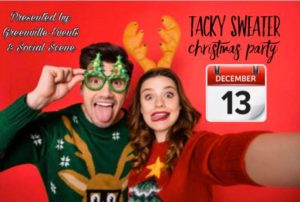 There will be an Army/Navy Viewing Party on Saturday, December 14 from 2:30-6:30 p.m. at The Brass Monkey in Greenville, which will benefit UWS. RSVP at this link: https://bit.ly/36e5E84.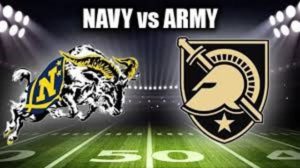 Spartanburg

On December 18, there will be an Agency Fair at the Spartanburg Soup Kitchen.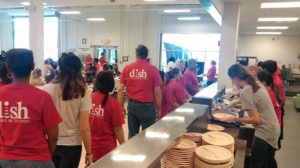 Veteran's Last Patrol is honoring veterans in hospice care this season with Christmas Cards and small gifts. To give a gift, go to Last Patrol's Amazon wish list at https://www.amazon.com/hz/wishlist/ls/22RHMCVVL49LX. To mail a holiday greeting card, mail them to Veteran's Last Patrol, and they will distribute them. Their address is as follows: 140 B Venture BLVD., Spartanburg, SC 29306. Please write the salutation as "Dear Veteran." More information can be found at veteranslastpatrol.org.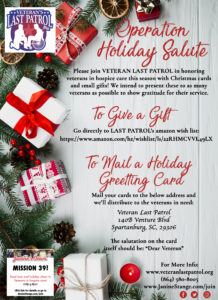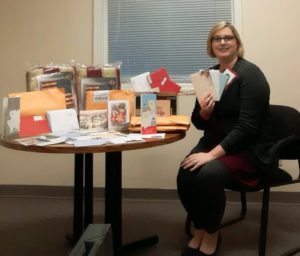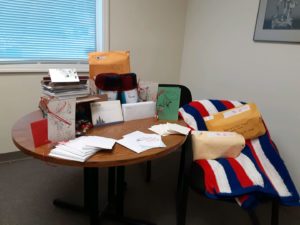 Then,  between December 6 and 19, when you eat at Jersey Mike's Subs (1915 East Main Street, Spartanburg, SC), they will donate $3 to the Spartanburg Opportunity Center, UWS's partner agency, for every purchase.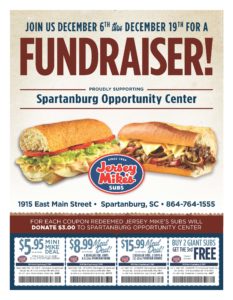 Vietnam Army Veteran Johnny M. was homeless, living at Miracle Hill Shelter. We got him into his own apartment at Meadow Green Apartments. The Meadow Green Apartments were nice enough to give him a discount for being a veteran as well as half off his first months rent. We provided him with one month worth of food from Greater Spartanburg Ministries as well as furniture and household items with the help of Corner of Hope.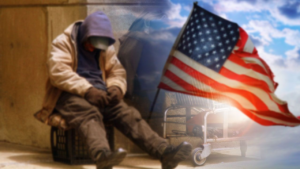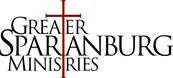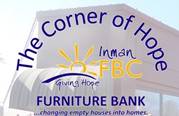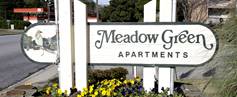 Tri-County

On November 22, a community partner team of over 50 volunteers from UWS, PHH, Oconee VSOs Office, SC national guard, Leadership Oconee, Yardpro, RD Construction, Elite Plumbing, Dolly Roofing Services, Seneca JROTC, The Reserve, Clemson Calhoun Rotary, and various local churches completed a project to assist a local disabled Marine Corps veteran. The projects goal was to make the home of the veteran safe, accessible, and habitable.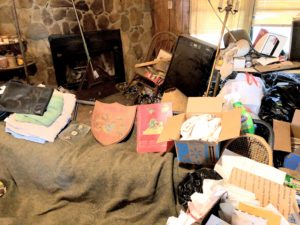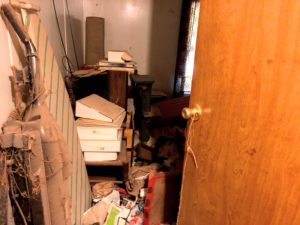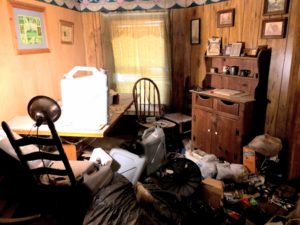 During this project, the home was cleared of old and broken items and garbage. The sub-flooring was replaced. Basic items needed for living were replaced by donated items, such as a motorized wheal chair. The lawn equipment was repaired, and the plumbing issues were fixed. Last, his yard was cleaned and beautified.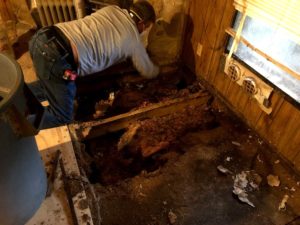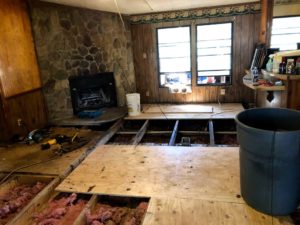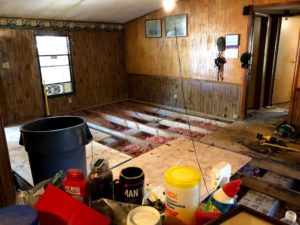 In total, over 50 volunteers worked in a period of 6 weeks, which equaled 3000 man-hours of labor. Approximately, $3,000 was donated in either services or items, which was combined with the cost of the material provided by PHH. UWS coordinated efforts to help the veteran receive better care from the VA and worked with the veteran's caretaker to learn how to better manage the needs of the caretaker's client, which included navigating my healthevet and scheduling appointments online as well as managing the veteran's medication.
More updates will be up next month. For more information, check out our Facebook or website calendar. We hope you have a great rest of your December!