Internet Access and Resources
The coronavirus pandemic has left many people without employment or a stable work environment. This situation can make it difficult to remain connected to the Internet. Therefore, it is more important now than ever for people, civilians and persons served or serving, to be able to afford the Internet. According to this website, there are many Internet Service Providers (ISPs) who have updated the terms of their low-cost service programs to make sure everyone stays connected to the World Wide Web during this challenging time. To see the updated terms, click this link: https://www.everyoneon.org/find-offers.
To be considered eligible for low-cost Internet service programs, one or more of the following must apply to you:
If you are eligible for low-cost Internet service programs, the following are a couple of examples of what programs can be of service to you. Remember: to see the low-cost  Internet service programs in your area, visit this link.
Internet Essentials by Comcast, https://internetessentials.com/, is increasing their speeds to 25/3 Mbps, and they are offering two months FREE to new customers in response to the COVID-19 emergency. After two months, the cost will be $9.95 a month and deliver a 15-Mbps download speed. Qualifying families can purchase a computer for only $149.99. There will be no credit check or installation and activation fees. To be considered, apply by April 30, 2020. You may qualify if the following applies to you:
Eligible for public assistance programs, including the National School Lunch Program, Housing Assistance, Medicaid, SNAP, SSI
Do not have outstanding debt to Comcast that is less than a year old. Families with outstanding debt more than one-year-old may still be eligible
Live in an area where Comcast Internet service is available but have not subscribed to it within the last 90 days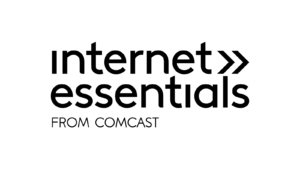 In response to the COVID-19 emergency, Access from AT&T, Access from AT&T, https://www.att.com/shop/internet/access/#!/#step1, is temporarily offering two months of FREE service to new customers who order by April 30, 2020. After the first two months, the cost will be $5 or $10 per month, depending on your speed. In addition to two free months, Access from AT&T is expanding eligibility for income and to households participating in the National School Lunch Program and Head Start. They are also waiving all home internet data overage fees. You qualify if the following applies to you:
Have at least one person in your household who participates in the Supplemental Nutrition Assistance Program or SNAP, the National School Lunch Program, or Head Start
Have an address in AT&T's 21-state service area
Have no outstanding debt from AT&T fixed Internet service within the last six months or incurred under this program