January Mission Reports
Mission Reports for Greenville, Spartanburg, and Tri-County offices
Greenville
The next decennial census is just around the corner in 2020. Make sure you're counted! We need veterans to be adequately counted so we can have a better understanding of the local veteran population. And, your responses are confidential. To learn how the US Census Bureau protects your information, visit 2020census.gov.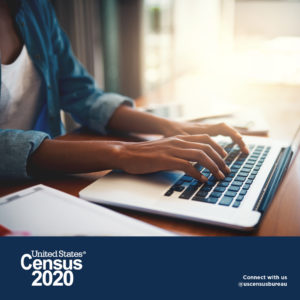 The Call of Duty Endowment announced the selection of ForcesUnited, as well as the #UWS and Goodwill Industries of Upstate/Midlands South Carolina partnership, as the 2019 recipients of their Call of Duty Endowment Seal of Distinction, the standard of excellence in the veterans' employment sector. For more information about the Call of Duty Endowment, check out the article by Business Wire: https://bwnews.pr/35AvqDI.

We will be participating in the 2020 Homeless Point-in-Time Count, or PIT Count. Pit Counts are a measure of the number of homeless people on a specific day. Read on to find out when each county in the Upstate of South Carolina will be counted.

The Family Support Program name changed to the Family Services Program. Last month, nine community volunteers acted as living angels for the Family Services Program to help five families for the holidays.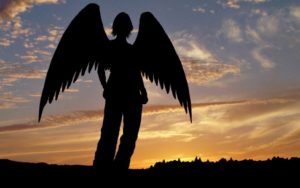 The fifth fellowship academy workshop will be held at North American Rescue on January 14. The fellowship cohort will focus on HR insight and interview skills. Anna York and Mark Steenback will be the guest speakers. The sixth workshop will be held on February 7 at the Clemson Center for Corporate Learning.
The 2020 Homeless PIT Count will be January 22 and 23 in Greenville County.
Five Shen Wellness and Chinese Medicine Clinic (4200 E. North St., Suite 2, Greenville, SC 29615) is offering free NADA/Battlefield acupuncture clinics on the second Thursday of every month. The next clinic will be on February 13. All veterans and active duty military will receive treatment for free. Veterans and military spouses, caregivers, and immediate family can participate for $10. Walk-ins are welcome. Call to reserve your seat today at 864-619-1398. More details at info@fiveshen.com.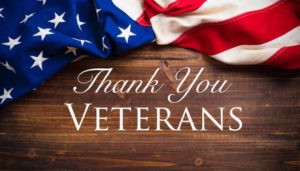 The Veteran Coffee Meet-up is every second Thursday of each month at Grateful Brew (501 S. Pleasantburg Dr.) from 8-9 a.m. We invite you to join us for the next Veteran Coffee Meet-up next month, February 13. No RSVP will be required. Come and hang out with fellow veterans. We hope to see you there there!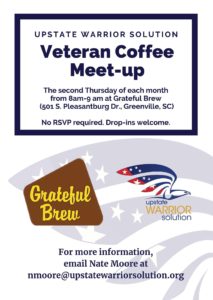 Spartanburg

SC Upstate Continuum of Care, United Housing Connections, and Upstate Warrior Solution partnered to Cram the Van with supplies for the 2020 Homeless Point-in-Time Count. We hosted a donation drive on Thursday, January 9 from 10 a.m.-3 p.m. at Walmart Dorman Centre (141 Dorman Centre Dr., Spartanburg, SC 29301). Gloves, blankets, coats, hand warmers, backpacks, water bottles, and beanie hats were donated. The PIT Count will be January 22-24 in Spartanburg, Cherokee, and Union counties.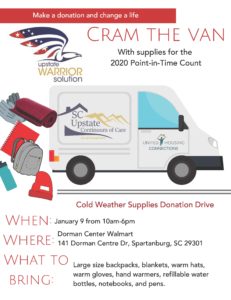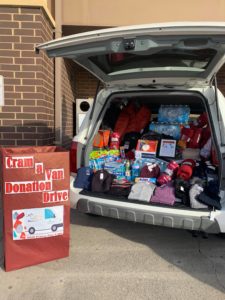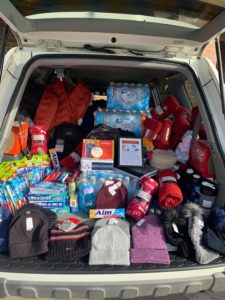 The Spartanburg office will be participating in the 25th MLK Day of Service with United Way of the Piedmont. The Spartanburg Warrior Advocate and the Spartanburg Fellow are inviting volunteers to help an elderly veteran, who has four storage units at Lok-Tite (97 Industrial Park Rd., Roebuck, SC 29376), condense his storage units from 9-11 a.m.. The Spartanburg AmeriCorps VISTA will be leading an activity, specifically writing encouraging notes to local first responders and active duty military members to thank them for their service, from 9-11 a.m. and 1-3 p.m.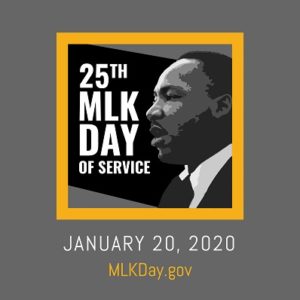 The Butterfly Foundation will offer an exciting opportunity to those who are receiving SNAP Benefits. This is an incredible opportunity for anyone receiving SNAP benefits. For more information, visit the Butterfly Foundation's website here.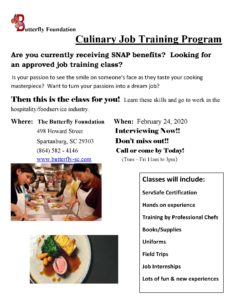 Tri-County

The 2020 Homeless PIT Count will be January 21 in Oconee County, January 22 in Anderson County, and January 23 in Pickens County.
The Pickens County Library System is looking for female veterans connected to Pickens County. For National Women's History Month in March, they will highlight female service members who are from or lived in Pickens County. If you are or know one, please contact Stephanie Holden at stephanieh@pcls.fyi or 864-850-7077 ext. 106.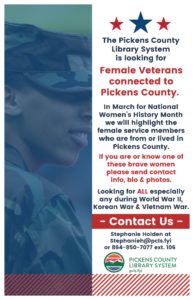 More updates will be up next month. For more information, check out our Facebook or website calendar. We hope you have a great rest of your January!