May Mission Reports
Mission Reports for Greenville, Spartanburg, and Tri-County offices
Greenville

The Greenville Chamber of Commerce hosted us last month for our staff training day. Thanks, Greenville Chamber of Commerce!
We hosted a Veteran Coffee Meet-up on April 11 at Grateful Brew from 8-9 a.m. We will continue to hold these events on the second Thursday of every month. No RSVP will be required. We hope to see you there!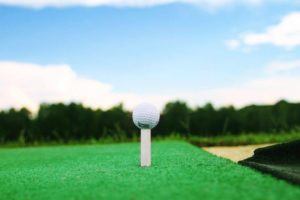 We will also continue to have the H.O.P.E (Helping Our Patriots Everywhere) Spring golf program. This free program is to help discover the world of golf for veterans. The program began on Thursday, April 18 and will continue every Thursday through May 23. Take advantage of private coaching from P.G.A. professionals at the Hass Family Golf Center (8000 Pelham Road Greenville, SC 29615) as well as the limited supply of golf clubs, which will be available to veterans and their families in this program. Register at this link. For more information, email Matt Edson at medson@upstatewarriorsolution.org, call us at 864-520-2073, or email Pat Kenny at capkenny@bellsouth.net.

We will be participating in Greenville Armed Forces Day Parade on May 18, and there's still time to donate! Follow this link to do so now. The contribution will go toward the success of the event.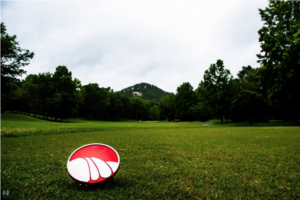 We invite warriors to join us on Saturday, May 25 at Cliffs Valley (250 Knightridge Rd., Travelers Rest, SC 29690) for golf and fellowship in support of UWS and in honor of our brothers and sisters who made the ultimate sacrifice, serving our great nation. Registration and continental breakfast will be at 7:30 a.m. Shotgun start will be at 9 a.m. Lunch will be at 2 p.m. The participant will golf with an already formed team of Cliffs community members and will not be providing an entire team of four players. We invite the warrior to come back on Memorial Day with their spouse and children for our Family Fun Day from 11 a.m.-2 p.m. The pool will be open. Lunch will be provided. We hope to see you there! Register at this link. For more questions, please email Theresa Thompson at tthompson@upstatewarriorsolution.org or Elisabeth Schatke at eschatke@upstatewarriorsolution.org.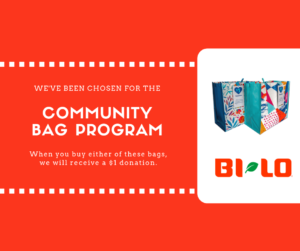 The Bi-Lo at 3715 E. North St. chose us as the June nonprofit. During the month of June, we will receive $1 donation for every $2.50 reusable bag sold there.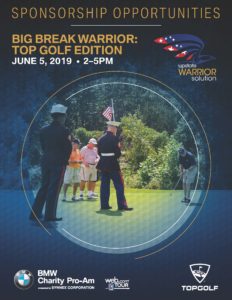 We will hold "Big Break Warrior: Top Golf Edition," which is our new event this year, on June 5. The event will be held at Top Golf (201 Clifton Acres, Greenville, SC 29615) from 2-5 p.m. For more information, email Theresa Thompson at tthompson@upstatewarriorsolution.org.
Spartanburg

As part of its 75th anniversary, The Spartanburg County Foundation is supporting the sustainability of select, dedicated nonprofits. We were one of those selected nonprofits chosen to participate in the 18-month Endowment Challenge, which runs through May 2020. Every dollar we raise is matched 100%, up to $75,000, and will be used to help fund these Spartanburg area operations through an established endowment fund. We decided to recognize the endowment in honor of Major General Darwin Simpson as it will be designed to pay tribute to the honorable Spartanburg native, who served his country faithfully and continues to serve his community to improve the lives of everyone who lives, works, and plays there. The endowment will be called, "The Service and Sacrifice of Major General Darwin Simpson." Please help ensure Major General Simpson's vision of a supportive and veteran inclusive community, coupled with a mission-minded local organization, will remain strong and focused for years to come. Thank you!
In addition to the endowment, we are pleased to announce we have hired Lauren O'Dell as a 'Veteran Warrior Advocate.' She will start on Monday, May 13, and we are excited to have her on board.
Tri-County

We participated in the Walk for Vets in partnership with the Clemson Student Veterans Association on April 6. This event was meant to honor the Clemson veterans who lose their lives in servicen. The proceeds benefited the Clemson Veterans Scholarship Endowment.
We teamed up with Purple Heart Homes to install a ramp at the home of a Navy Korean War Era veteran in Pickens, SC who was unable to safely access his home. The project involved 10 volunteers and took a weekend to complete.
We are happy to announce the hiring of two new 'Warrior Advocates' to assist in outreach and case coordination for the veterans in our community. Thomas and Rudy will be coming on full-time on May 13.
More updates will be up next month. For more information, check out our Facebook or website calendar. We hope you have a happy May!