November Mission Reports
Mission Reports for Greenville, Spartanburg, and Tri-County offices
Greenville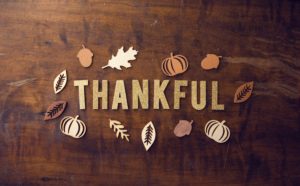 Upstate Warrior Solution (UWS) will be closed for Thanksgiving from November 28 through 29. UWS will hold the staff training on November 25 at the Vet Center in Greenville.

We are pleased to announce Sandra Drake, who is the UWS office manager and volunteer coordinator. Our previous office manager and volunteer coordinator accepted a job at PRISMA Health-Upstate. We honored Angie at our September staff training. We are proud of them both and cannot wait to see what they will accomplish in their positions.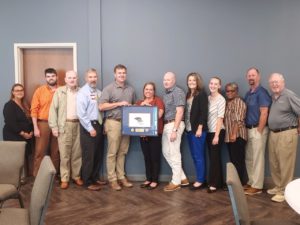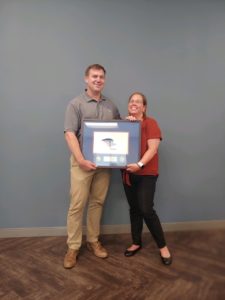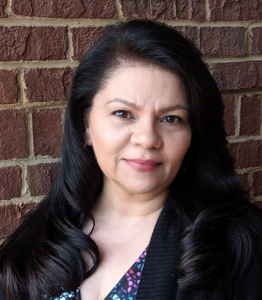 On November 1, Mike Gallagher of the Mike Gallagher Show broadcasted live from the Upstate Warrior Solution (UWS) Greenville office from 9 a.m. to 12 p.m. UWS Chairman of the Board Mastin Robeson spoke about UWS that day.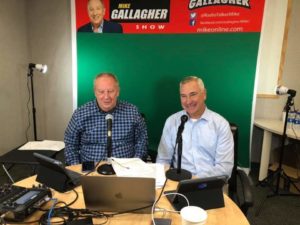 Bon Secours Wellness Arena will be donating half of the proceeds from their Trans Siberian Orchestra concert on December 6 to UWS. There will be two showings, 4 and 8 p.m. Follow the link, here, to our Facebook calendar for more information.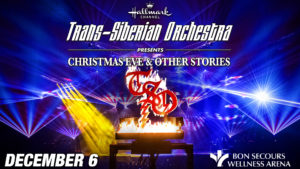 Five Shen Wellness and Chinese Medicine Clinic (4200 E. North St., Suite 2, Greenville, SC 29615) is offering free NADA/Battlefield acupuncture clinics on the second Thursday of every month. The next clinic will be on December 12. All veterans and active duty military will receive treatment for free. Veterans and military spouses, caregivers, and immediate family can participate for $10. Walk-ins are welcome. Call to reserve your seat today at 864-619-1398. Fore more information, please email info@fiveshen.com. Thank you!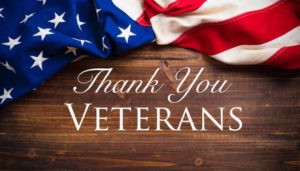 The Veteran Coffee Meet-up is every second Thursday of each month at Grateful Brew (501 S. Pleasantburg Dr.) from 8-9 a.m. We invite you to join us for the next Veteran Coffee Meet-up next month, December 12. No RSVP will be required. Come and hang out with fellow veterans. We hope to see you there there!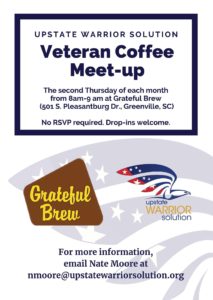 Spartanburg

There was a workshop, coordinated by Edge4Vets and Upstate Warrior Solution and sponsored by companies like Milliken, for company HR officials to learn how to accelerate veterans into their company's workforce. This chamber-supported project was held on November 18 from 10 a.m. to 1 p.m. at Milliken with a lunch provided. Betsy Neely Sikma, Charlie Hall, and Tom Murphy introduced themselves. Tom Murphy asked everyone for their names and jumped into his presentation. There was a networking lunch and panel, which included UWS President Charlie Hall as the moderator, Alecia Brewster, Eric McAbee, and Scott Smart. After the panel, Tom Murphy finished his presentation. If you are an HR professional with questions about hiring veterans, email questions to employment@upstatewarriorsolution.org.
Tri-County

Last month, 82-year-old U.S. Army and U.S. Marine Corps veteran, who served in Korea as a combat medic as well as in Vietnam, needed assistance. A referral was given to Upstate Warrior Solution (UWS) to see if we could assist in building a ramp. UWS collaborated with the Golden Corner Chapter of Purple Heart Homes, Clemson ROTC, and SC Army National Guard to build the ramp. It was completed in three days. We are thankful and appreciative to everyone who helped make this happen for the veteran.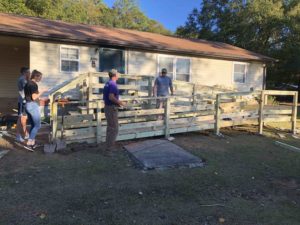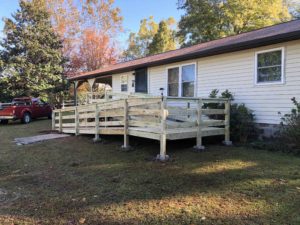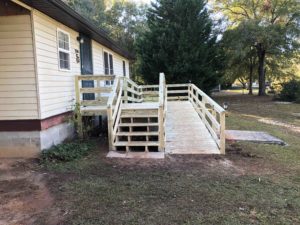 Join the Clemson Undergraduate Student Government (CUSG) Military Affairs Committee for their annual Veteran's Pancake Breakfast, which will benefit the Patriot's Hall Museum on November 23 at First Baptist Church of Clemson. Tickets are $5 per person or $15 for a family of four. However, all veterans will be able to eat for free!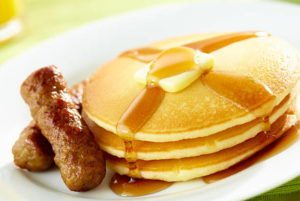 More updates will be up next month. For more information, check out our Facebook or website calendar. We hope you have a great rest of your October!