Success Story: Jody Henderson
The bond of shared military service has connected Jody Henderson, an Air Force veteran, to his family, particularly his dad.
Growing up in the Depression, Jody's dad was an Army veteran of the Korean War Era. He signed up for two years of Active Duty and was trained as a mechanic and marksman.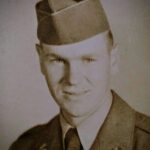 Years later, Jody served as an Airman First Class during Iraqi Freedom in the 9th Air Force. He had a combined total of 24 years and seven months in Active Duty and the Reserves. During basic training, he graduated at the top of his class, was placed as a squadron leader, and served as a flight line supervisor. He was assigned tactical command and deployed twice.
"During my USAF career, I worked in the Material Management Branch of the Clinical Sciences Division of USAF School of Aerospace Program, at the start of NASA's Space Shuttle Program," Jody said. "I was responsible for procuring medical and non-medical supplies and equipment for various departments. From there, I transferred into the Investigative Analysis Division of USAFOSI."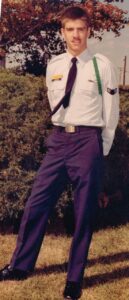 Jody separated from the military in 2009. Living in Salt Lake City, Utah, he was hired as a driver for the VA and worked in medical supply, as well as getting patients to and from the VA.
In 2016, Jody's dad developed general Alzheimer's symptoms. Two years later, his mother was diagnosed with Lewy Body Dementia. Jody relocated to Spartanburg and became the caregiver for his aging parents. He worked as a part-time shuttle driver for the VA and did handyman jobs to help support them; however, when the COVID-19 pandemic hit in 2020, he stepped back from that work to limit his parents' exposure.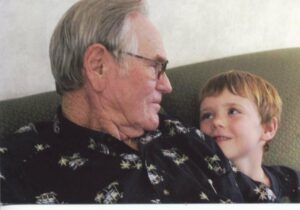 "For me, during the last two years, caring for both parents in their home, meant keeping watch over them during a 14-hour overnight shift, safeguarding them from even themselves at times," Jody said about his experience. Both of Jody's parents died between the summer of 2020 and the spring of 2021.
Jody connected with Upstate Warrior Solution while he was getting back on his feet after his parents passed away. 
Because of the COVID-19 Relief Fund made possible by the Bob Woodruff Foundation, our team was able to assist Jody by directly remitting payment for his rent and utility bill. 
"I explained my needs and they were met entirely," Jody said, speaking of his interaction with Upstate Warrior Solution. "These people are real, and they care about us. [They] made me feel as at ease as I possibly could and listened to the details of my temporary struggle with mindfulness that was needed." 
Thanks to the partnership with the Bob Woodruff Foundation, Upstate Warrior Solution has been able to offer one-time financial support for veterans and their families impacted by the COVID-19 pandemic. Since the beginning of May 2021, 10 Upstate veterans and their families have received assistance through the relief fund.