Success Story: Matt Edson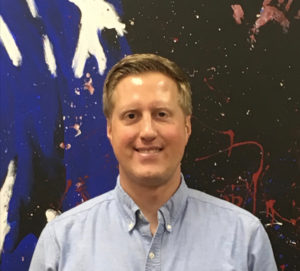 After graduating from college, Matt Edson entered the United States Air Force and served from 2007 to 2015. He deployed twice in support of Operation Enduring Freedom (OEF) and enjoyed serving his country each time.
Since transitioning out of the military, Edson connected with Upstate Warrior Solution (UWS) in 2014 through word-of-mouth. He was interested in the organization, one which was in support of and assisted warriors. After relocating to the Upstate of South Carolina, he accepted a 6-month, intern position in the Fellowship Academy at the Greenville office. Working as a fellow gave Edson a sense of purpose again, one he had not felt since the military, as he came to work everyday and saw UWS connecting warriors to community resources. He enjoyed meeting with warriors and hearing their stories of service to our country. It inspired him to continue his service to our country and to UWS but, this time, in an AmeriCorps Vista capacity.
"Lots of people in the warrior community have helped me get to where I am today. For example, the Fellowship Academy provided me an opportunity to serve each day with warriors and help the community," Edson said. "Serving at UWS gives me the opportunity to give back to the warrior community."