Warrior Success Story: Wayne B.
Wayne served in the United States Army from 1977 to 1981, primarily in the area of field artillery as an infantry crewman. During his time in service, he worked on cannons and tanks and deployed to Germany. 
After Wayne was honorably discharged from the military, he moved back to his hometown of Brooklyn, New York. Years later, He moved to the Upstate of South Carolina, where he has been for the past 37 years. 
In July, Wayne connected to Upstate Warrior Solution (UWS) through the Greenville VA. During his Needs Assessment with UWS, Wayne shared that he had been living with family members in Duncan but had recently been approved for an apartment of his own in Greenville through HUD-VASH. At the time, his most pressing need was a bed for sleeping. He already had a frame but lacked a mattress, box spring, and headboard. 
Our UWS team connected Wayne to our partner, Habitat for Humanity. Habitat's Greenville and Taylors Restore locations have an arrangement with UWS in which household goods and clothing can be donated to a Restore in support of local veterans connected with UWS. As a result of those donations, veterans receive a voucher to shop at either location.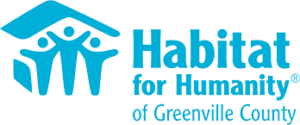 Wayne said when he went to Habitat for Humanity, it was a smooth process. They knew who he was, and he was able to get everything he needed at no cost. "Everything went beautifully. [They] came through with everything I needed," he said. 
Because of the referral pipeline that exists from the Greenville VA to UWS and our partners, Wayne was able to find a community-generated solution in less than a week. Wayne said he now sleeps well at night.