Warrior Wednesday: Brody Smith
Brody joined the U.S. Army in January of 2000 and was medically retired in February of 2019. He spent over four years in the 2nd Ranger Battalion with deployments to Afghanistan in 2002 and Iraq in 2003. The remainder of his career was spent in Aviation flying the OH-58D Kiowa Warrior and the AH-64D Apache helicopters. While in aviation, he deployed to Afghanistan in 2011 and 2014.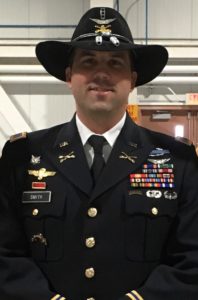 "While in the Army, I loved the camaraderie between myself and my fellow soldiers. Working together to accomplish goals much bigger than ourselves meant so much to me. I loved having the opportunity to serve and know we were creating a brighter future for our country and other countries around the world. The relationships I formed while serving will last a lifetime, and I am very grateful for them."
Now, Brody works as a financial advisor in Clemson, SC. This second career allows him to continue to serve by helping others build a better financial future for themselves, their family, and their communities. He is also involved with multiple veteran organizations in which he works to help those struggling with the transition back into civilian life.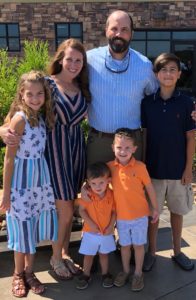 Thank you for your service, Brody!
Know a warrior like Brody whom you think we should feature? Nominate them!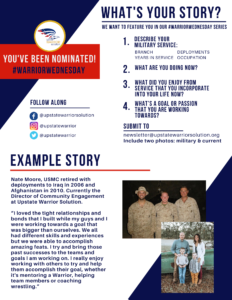 To feature them, we need a description of their military service as well as to know what they are doing now, what they enjoyed from service they incorporate into their life today, and what is one goal or passion they are working towards. The information can be sent to newsletter@upstatewarriorsolution.org along with the warrior's name and how they can be contacted.