Warrior Wednesday: Dr. Shawn Currie
"Some of the best and worst times of my life were spent in the Corps. Today, I look forward to the relationships I am building in the community, the time I spend with my family, and most of all the blessings of life I experience every day through being a father to my amazing daughter."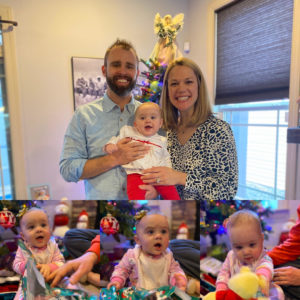 Dr. Shawn Currie served in the United States Marine Corp from 2003 until 2007 as a Reconnaissance Marine. As today's Warrior Wednesday, Dr. Currie is a chiropractor who graduated from Sherman College in 2019.
After having a career-ending injury, which left him with severe back and sciatic pain, Dr. Currie found relief through chiropractic care. This inspired him to become a chiropractor himself to provide the same care to the community that gave him his life back again.
Dr. Currie decided to open his own clinic, Highlands Chiropractic, amidst a pandemic, to do just that.
"My time in the Corps taught me that life throws curveballs all the time. Just look at 2020. Every patient that walks through my door has a different experience, a different story, and a different issue. So, one size does not fit all." Dr. Currie brings to his practice the same values and lessons he learned in the Marines, allowing him to provide each patient the highest level of attention to detail and to develop a plan of care that is as unique as the individuals themselves.