Warrior Wednesday: Elizabeth Hiott
Today's Warrior Wednesday is Elizabeth Hiott! Since retiring from the NC Army National Guard with three deployments to Iraq and Afghanistan twice from 2008 to 2015, she has been at Upstate Warrior Solution, currently as the Anderson Warrior Advocate.
Elizabeth said, "I really enjoyed the sense of purpose and teamwork that was present in the military. I also really enjoyed the fact that I was able to help others when they needed it most."
Elizabeth is currently working towards her second master's degree in human services counseling with a focus in criminal justice. She will graduate from the program this December.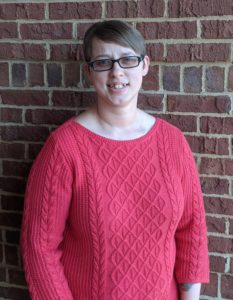 Know a warrior whom you think we should feature? Nominate them!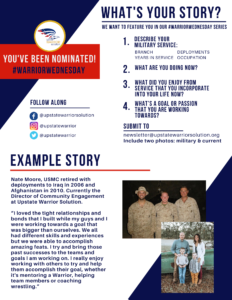 To feature them, we need a description of their military service as well as to know what they are doing now, what they enjoyed from service they incorporate into their life today, and what is one goal or passion they are working towards. The information can be sent to newsletter@upstatewarriorsolution.org along with the warrior's name and how they can be contacted.