Warrior Wednesday: Jason Miller
For today's Warrior Wednesday. Upstate Warrior Solution honors the memory of Veteran Jason Miller.
Jason was born in Greenwood, South Carolina. He spent a large part of his life in North Augusta before making Seneca his home for the past 14 years. He was a graduate of North Augusta High School, attended Clemson University, and earned his associate degree in forestry from Tri-Country Technical College. Jason proudly served his country from 1993 until 2014 in both the United States Marine Corps and the United States Army. He had a wry smile and a personality that not only brightened the room but drew people to him. He loved all things outdoors, particularly hunting and saltwater fishing, and he was a member of Crosspoint Church.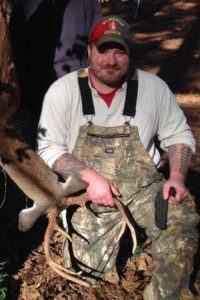 A celebration of life will be held at 11 a.m. on Thursday, December 17 at Crosspoint Church in Clemson, South Carolina with Pastor Ken Lewis and Dr. James M. Ford, officiating. Veterans honors will be accorded following the service.
Rest easy, Warrior. To read the full obituary, click here.