Warrior Wednesday: Phillip Richards
Today's Warrior Wednesday is Phillip Richards!
Phillip started his Military career in the Marine Corps Infantry after graduating high school. He was in Operation Desert Shield and Desert Storm. He did about a year in the National Guard in Artillery then switched over and did Active Duty Army in the Infantry for two and a half years. From 2004-05, he deployed for a year in Iraq, working in convoy security. For the last year and a half of his service, he was on the Military honors team, doing Military funerals.
He has been working at AFL for seven months, making power line cables. "We do ground wire cables and do fiber optic cables," Phillip said. "I am working towards being a supervisor where I am at."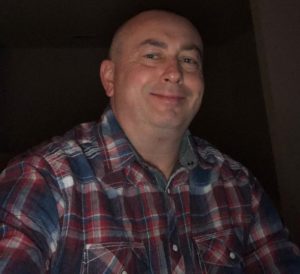 He said he did a lot of traveling while I was in, and he got to see a lot of different places. "I try to incorporate my teamwork from working with other service members and also my leadership and try to take initiative."