Warrior Wednesday: Zach G.
Today's Warrior Wednesday is Zachary Goff! Zach served in the U.S. Army as an Infantry Squad Leader from 2008-2017 with two deployments to Iraq. Reflecting back on his time in service, Zach said, "The thing I enjoyed most while serving was the sense of purpose. I learned to dedicate myself completely to something that was much larger than myself. I believed in what I was doing, and did it beside some of the most incredible people. I'm currently working towards a BS in Counseling."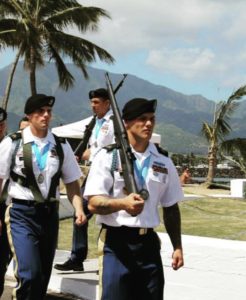 Currently, he is working towards his Bachelor of Science degree in counseling and hopes to find a new purpose as an addiction counselor. Thank you for your service, Zach, and good luck in your studies!
Know a warrior like Zach whom you think we should feature? Nominate them!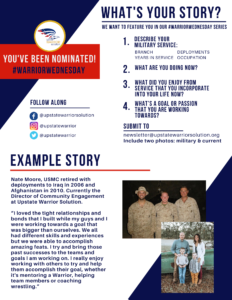 To feature them, we need a description of their military service as well as to know what they are doing now, what they enjoyed from service they incorporate into their life today, and what is one goal or passion they are working towards. The information can be sent to newsletter@upstatewarriorsolution.org along with the warrior's name and how they can be contacted.